If you don't know what an empties post is, I go over all the products I've
completely used up
recently and tell you what I think about them! This is beneficial because I've obviously used the product enough to form a
REAL
opinion. I've made 3 distinctions between products and put them underneath each one (this way it's kind of like a summary or if I get too wordy in my description you can quickly see what's really going on). "I'll Never Dessert You" for products I absolutely adore and will be repurchasing; "Decent, but no Delight" for products I really enjoyed, but have found/think I will find something just a little better/cheaper; "Rest in Pastry" for products I ended up hating.
1. Batiste Dry Shampoo in Dark & Deep Brown
I love Batiste and thought it would be wonderful to not have to worry about the "powdery" look dry shampoos can leave. This has a tint so that you don't get that white-cast. Too bad it changes the formula. I find that it leaves my hair overly dry and feeling a little sticky - by sticky I mean my hair kind of clumps together instead of flowing smoothly. I used it, but it wasn't quite up to par as the original.
2. Organix Moroccan Argan Creme Sheer Opulence Masque
The smell of this mask is probably my favorite thing about it; smells great. I do feel like it was a mask that my hair absorbed rather that just coating the outside of the hair, which is great, but it wasn't the most amazing mask I've ever tried - I've got a review coming soon of a good drugstore mask!
3. L'oreal EverStrong Overnight Hair Repair Treatment
I really love a lot of the products from the L'oreal Ever___ line, but this isn't one I was very impressed with. Granted, I have long hair, but I only got 2 uses out of this product. I feel like leaving any regular hair mask on damp hair would work better than this formula on dry hair. The directions say to apply generously to dry hair, but it dries stiff overnight and didn't do as much as an actual conditioner does when used this way.
4. Cetaphil Gentle Skin Cleanser
This has been my morning cleanser for over a year now - love it! It cleans the skin very gently while adding moisture and a balanced pH. I have oily skin and have found that this actually helps calm my skin and prevent it from creating so much oil.
5. Neutrogena Pore Refining Toner
I enjoyed using this toner for days when I just wanted the fresh feel a toner provides without any of the harshness or drying problems that tend to come with them. It tightens the pores and refines the skin without drying or irritating.
6. Clinique Dramatically Different Moisturizing Lotion Travel Size
All-time love. I've never found anything that my skin loves as much as this moisturizer.
7. Olay Body Butter Ribbons Body Wash Plus with Jojoba butter
Really good body wash for adding moisture to the skin, lovely scent, but I think my skin didn't like the KIND of moisture that was being added the longer I used it. It felt great at first, but towards the end of the bottle my skin was sometimes itchy and odd feeling. Might just be my reaction; not sure what happened there.
8. Bath & Body Works Intense Moisture Body Butter in Be Enchanted
Body butter is always my top pick in lotion from B&BW, but this scent is great. It's floral-y (which I normally am not a fan of) but it has pomegranate and still smells fresh in a way. But please tell me why I can't get the body butter in the fall fragrances?
9. Maybelline Dream Matte Powder
Great finely milled powder from the drugstore - impossible to look cakey. I've raved about it before, but find that while it's great for blotting because it's so light, it makes me oily a little faster than most setting powders.
10. Tarte Lights, Camera, Lashes Deluxe Sample Size
Loved this mascara. You have to check out my Tarte Lights, Camera, Lashes 4-in-1 Mascara Review to really understand - I'll just babble if I begin to explain again.
If you have any requests for upcoming fall posts, let me know! Obviously going fall crazy over here!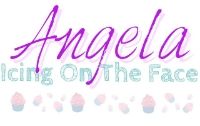 Like Empties Posts?
Empties #1 June 2013
Empties #2 August 2013
Empties #3 September 2013
Empties#4 October 2013