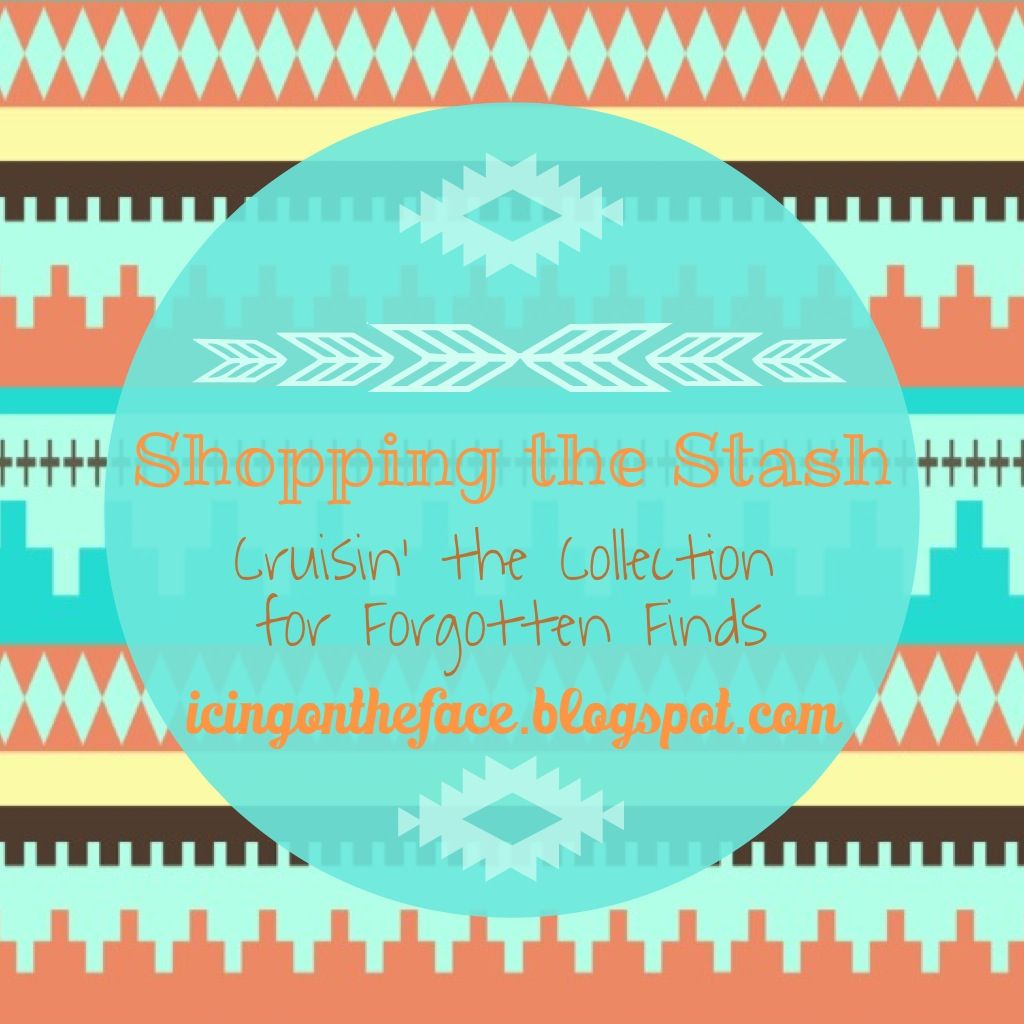 By now, I'm sure every single one of you are thoroughly aware of how much I love fall; absolute favorite time of the year. After going over all of the trends for this coming fall and winter I decided it was time to take a dive into my make up "stash" and pull out some autumn-y things. I've seen a few other bloggers do "shopping the stash" posts and decided I would wait until I was really up to actually digging through ALL of my make up to look for products that don't get enough love.
The whole purpose of shopping the stash is to make sure all of your make up collection is getting used. As a make up hoarder, I sometimes forget about certain products because I am constantly buying and trying new things. Is it because those forgotten products just aren't as good? No, not usually. I accumulate such a multitude of products that by lack of good organization or storage they just don't get used. By going through your make up collection every once in awhile you often find old favorites and "rediscover" them. Cruising the collection is a simple way keep your ENTIRE make up collection in good rotation; instead of just the newest and shiniest.
Since autumn is so stinkin' inspiring to me, I had quite a great deal of fun finding things to incorporate into my make up routine this season. You should have seen my hand and arm when I was done - covered in swatches of lipsticks, eye shadows, you name it (I should have taken a picture). Not only did I find fall-colored make up, but just some general favorites that I need to use.
Here's What I Found While Shopping My Stash: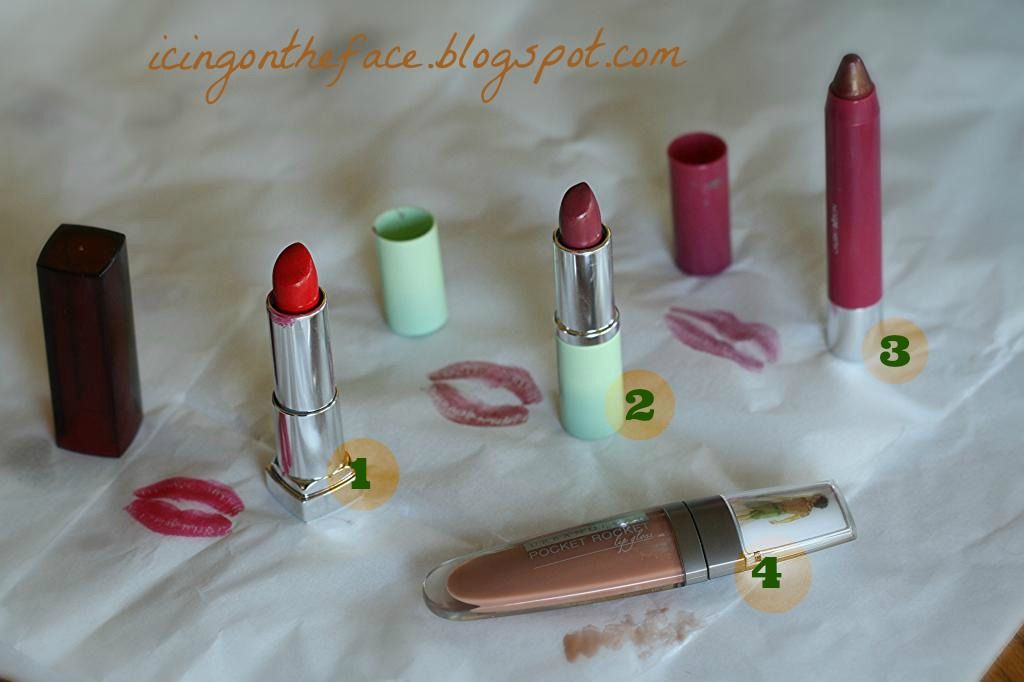 1. Maybelline Color Sensational Lipstick in 630 Red Revolution
Great bright statement red
2. Clinique Different Lipstick in A Different Grape
3. Revlon Just Bitten Kissable Balm Stain in 005 Crush
Another vampy color with a little more pink to it; more wearable.
4. Urban Decay Pocket Rock Lip Gloss in Kirk
Nude-y colored gloss with a slight caramel color to it.
5. Too Faced Little Black Book of Beauty
Awesome palette with pefect pink-coral blush, eye shadow for every occasion, bronzer, and highlight.
6. L'oreal Hydra Perfecte Perfecting Loose Powder
Amazing powder that is so finely milled; controls oil without drying skin at all.
7. Tarte Amazonian Clay Blush in Blushing Bride
Skin-miracle amazonian clay formula in an always fall-appropriate deep berry.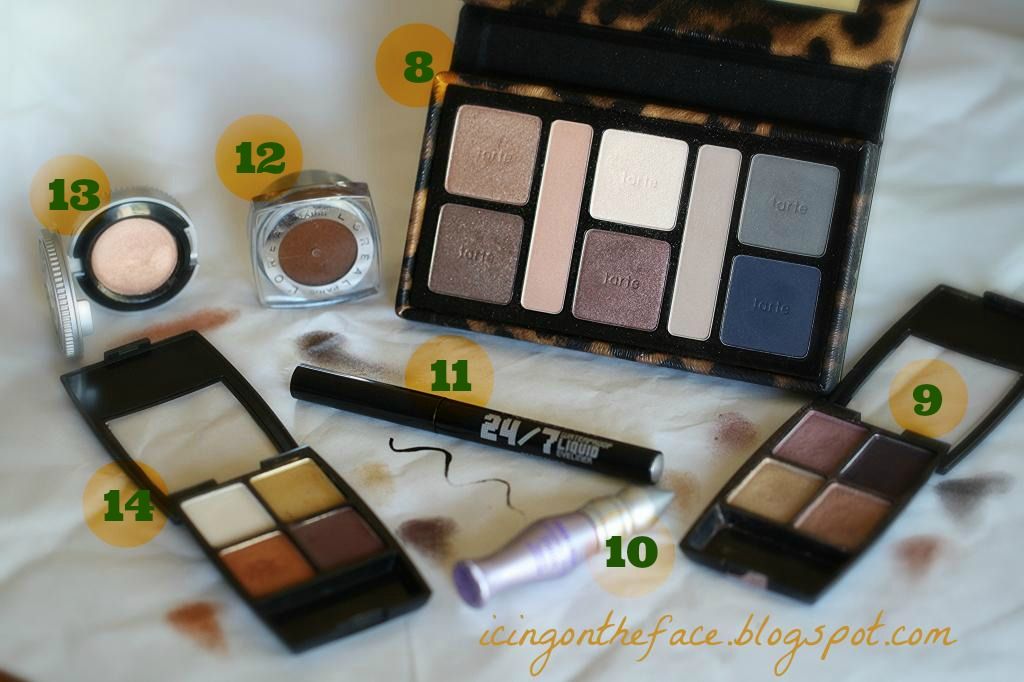 8. Tarte Call of the Wild Palette
AMAZING fall colors; love the formula of the mattes especially.
9. L'oreal Eye Shadow Quad in 536 Lavender Smokes
This has been a go-to fall/winter palette for a couple years; great for brown eyes.
10. Urban Decay Eye Shadow Primer Potion Travel Size
Always a favorite; this original formula is more moisturizing than the one I have been using.
11. Urban Decay 24/7 Waterproof Liquid Eyeliner in Perversion
Extremely black liquid liner? Can't go wrong there.
12. L'oreal Infallible Eye Shadow in Bottomless Java
Definitely need more of these creamy powder shadows; incredible formula.
13. Urban Decay Eye Shadow in Blaze
Subtle approach to the orange/copper eye shadow trend.
14. L'oreal Eye Shadow Quad in 823 Bronzes
I'm completely in love with the orange in this quad - insanely completely.

Let me know if any of you feel inspired to "shop" at home for some of fall's trends. Sometimes you'd be surprised how much you already have!