If you don't know what an empties post is, I go over all the products I've
completely used up
recently and tell you what I think about them! This is beneficial because I've obviously used the product enough to form a
REAL
opinion. I've made 3 distinctions between products and put them underneath each one (this way it's kind of like a summary or if I get too wordy in my description you can quickly see what's really going on). "I'll Never Dessert You" for products I absolutely adore and will be repurchasing; "Decent, but no Delight" for products I really enjoyed, but have found/think I will find something just a little better/cheaper; "Rest in Pastry" for products I ended up hating.
1. Clear Scalp and Hair Beauty Therapy Nourishing Shampoo in Voluminizing Root Boost
This was my first purchase from the Clear line (along with the conditioner) and I really enjoyed it. Who knew I really was *Heidi Klum voice* "starting at the wrong end of hair"? Normally, the longer I use a shampoo my hair doesn't respond as nicely to it as it did in the beginning but this just got better with time! It made my hair silky, healthy, full, and shiny. I've heard mixed reviews about some of the other products from the line, but the voluminizing one is amazing!
2. Biosilk Silk Therapy Shampoo
I've had this shampoo for far too long. I used to love Biosilk Silk Therapy and thought that the shampoo and conditioner must be just as good - they're not. They're expensive but actually wrecked my hair for awhile. I stopped using them and when my hair was back in shape I decided this would serve as a great clarifying shampoo. It deep cleans and strips your hair THAT much. As for the conditioner - well, I use it as a shave cream now.
3. Bastiste Dry Shampoo in Blush
Another Bastiste! I'm thinking this is going to be a recurring trend in my Empties Posts. Unlike the one for brown hair from my last Empties post, the one in the Blush scent is my favorite so far. The formula and the smell is amazing. It smells like a very light, clean, florally/fruity perfume. Can't get enough of it.
4. Grassroots Pomegranate Super Anti-Oxidant Cream (with Himalayan Goji Berry)
In the past few years I've found that my skin responds AMAZINGLY to anti-oxidant moisturizers. They really help heal my acne and smooth the texture of my skin. This one was around $35 but it lasted me a really long time. I used it whenever I needed a little boost of moisture in addition to my regular moisturizer. This is a great moisturizer, but I think I will forever be on the hunt for different anti-oxidant products.

5. Rimmel Stay Matte Pressed Powder in Silky Beige
I've used this powder for years! It's now becoming pretty big in the beauty bloggin' world because it really is the best at controlling oil and it's only around 4-5 bucks. If you use it lightly, you can't go wrong.
6. Urban Decay Eyeshadow Primer Potion Travel Size (original formula)
After using this primer in the Eden version (thicker and colored like a concealer) I went back to this since I had a travel size and I found that this one was good for days when I wasn't doing a very complicated or dark eye look or if my eye area was a little dry. The Eden version is more long wearing on my oily skin and the added pigmentation covers any discoloration on your eye lids - but the original version is great for the winter. My eye area can get dry in the winter and this is almost slightly moisturizing compared to the Eden version.
7. Clinique High Impact Mascara
I normally don't love too many of Clinique's mascaras, but I found that this one was amazing once it dried out a little. It made the formula VERY volume-building but it still wasn't clumpy. I think the best part was that while it didn't flake or smear during wear, it still came off super easy when removing make up at the end of the day. If you're someone who is always trying to find a good voluminizing mascara that isn't clumpy, then you know that ease of removing is practically non-existent with those kinds of mascara. Loved it!
8. Essie Grow Stronger Base Coat
This has been my Holy Grail base coat for a couple years now. This is the second one that I have gone through and I was sad to see it hit the bottom. My nails grow quickly as is, but this base coat makes them less prone to chipping and grow a little quicker. I think it's also amazing at helping whatever polish you put on top stay on longer. I'm going to miss it while I try to use up the other base coats I have.
Quite a bit of these were favorites of mine (just a few hates). I always like using up products because it shows that I actually use certain things a lot and that they're worth the money. Then I realize sometimes there is a lot that I want to go repurchase and my wallet kind of cries a little. As a beauty blogger, I usually have a lot of things that I need to use up before going to buy new stuff so I'm thinking I may do a "no purchase month". No-Buy November sound good? Let me know if you know what that is or if you have ever done one! Expect a post on it soon.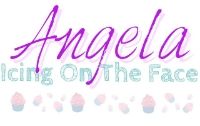 Like Empties Posts?
Empties #1 June 2013
Empties #2 August 2013
Empties #3 September 2013
Empties#4 October 2013