Alright! Finally reviewing the last Real Techniques Brush I picked up last month - the Blush Brush! When I first looked at the collection, I didn't think this was going to be one of the brushes I would choose, but after a little research on all of them I thought that this one would make the most sense in my collection. Which turned out to be an awesome choice!
Like always, if you haven't checked out my review of the Real Techniques Core Collection, click the link and AT LEAST read the first half because I talk about the ENTIRE Real Techniques line in that post.
Anyway! Upon first glance of this brush I thought that it WAS a powder brush - and when I read "blush brush" I was like "Did somebody stick this in the wrong box?! What's going on here . . . " So I was really interested to try this brush out. I was slightly convinced it wouldn't work well for me because of the size - I tend to prefer smaller, angled blush brushes because of the size and shape of my cheeks. I love this thing! The taklon bristles are perfectly cut to a soft dome shape on top - and it applies blush incredibly. Without hardly any effort, you get blush perfectly concentrated in the center with a very soft focus effect fading out - WITHOUT A LOT OF BLENDING. The brush practically does it for you! Seriously, seriously, more and more amazed with Real Techniques all the time. I almost feel like I'm not putting in any effort into applying my make up anymore; these brushes are becoming the artist (not sure if that's good or bad)! I just can't get over how in a couple swipes this brush makes blush look NATURAL - no harsh lines, a nice oval, gently fading out in all directions. You would think the size takes away from the precision, but it doesn't at all! It is cut perfectly. Perfection in every sense of the word.
The blush brush is also extremely versatile (are you tired of hearing me say that about Real Techniques brushes, yet?) I've used this as an all-over powder brush and it applies powder so softly and naturally and it's so light and soft it FEELS great on the face. You can also use it for applying subtle all-over bronzer, highlighter, and just about anything! If I were traveling and needed to pack lightly, this would definitely be a multi-tasking brush I would use. I think all of the choices for that trip would probably be Real Techniques. So what?!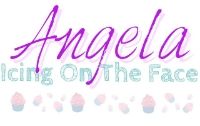 Reviews of Other Real Techniques Brushes:
Core Collection
Duo Fiber Limited Edition Collection
Expert Face Brush