I've got more Real Techniques Brushes to review! The Real Techniques Brush Line by Samantha Chapman were on sale at Ulta last month and after trying out the Core Collection I decided I needed to go back and take full advantage of the sale. I knew I had to get the Expert Face Brush because so many people have had such good things to say about it - and they're all true! This is a really amazing brush.
Again, if you haven't seen my Core Collection Review, definitely do so because I review the entire line as a whole - which is very impressive.
The back of the box describes the Expert Face Brush as "ultra firm and broad for application and blending of cream or liquid foundation" - which is all true but doesn't do the brush justice. This brush is perfect because it is firm and a little broad, but the bristles are slightly tapered - making foundation a breeze. It has the perfect amount of "give" and the tapering makes it goof-proof - you just have to whip this thing around your face and next thing you know you're looking perfect. This brush makes things so quick and easy!
When I'm working with liquid products I find that the Expert Face Brush blends everything in seamlessly, quickly, and insanely easily. It tends to give medium coverage with first application, but it's just as quick to build up more coverage - and you won't have a "cake face" because it layers and blends so smoothly. When I'm in a hurry I like to use a cream foundation and the Expert Face Brush will blend it out much quicker than anything else, giving light natural looking coverage. If I'm wanting my cream product to be more full coverage I will use the brush wet - yes, I run the brush under water and squeeze the excess out really well! This works so perfectly because the cream products glide on the face with more coverage but still maintain a natural finish - creating a seriously airbrushed effect! I haven't used it wet with a liquid foundation yet, but I'm willing to bet that it will make the already wonderful application THAT much better! As I have found with all of the Real Techniques brushes, this is extremely versatile. The Taklon bristles makes it able to use with liquids, creams, and powders. If you want full coverage out of your powder foundation - try this brush! If you want a heavy and defined contour with liquid/powder/cream - try this brush!
This is by far my favorite brush from Real Techniques and I think everyone should try this one out! The versatility and overall performance of this brush makes it a necessity for any make up brush collection. Let me know if you've used this brush or if you have other favorites from Real Techniques! Expect a review of the Blush brush next!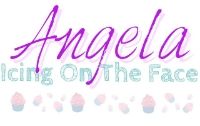 Reviews of Other Real Techniques Brushes:
Core Collection
Duo Fiber Limited Edition Collection
Blush Brush