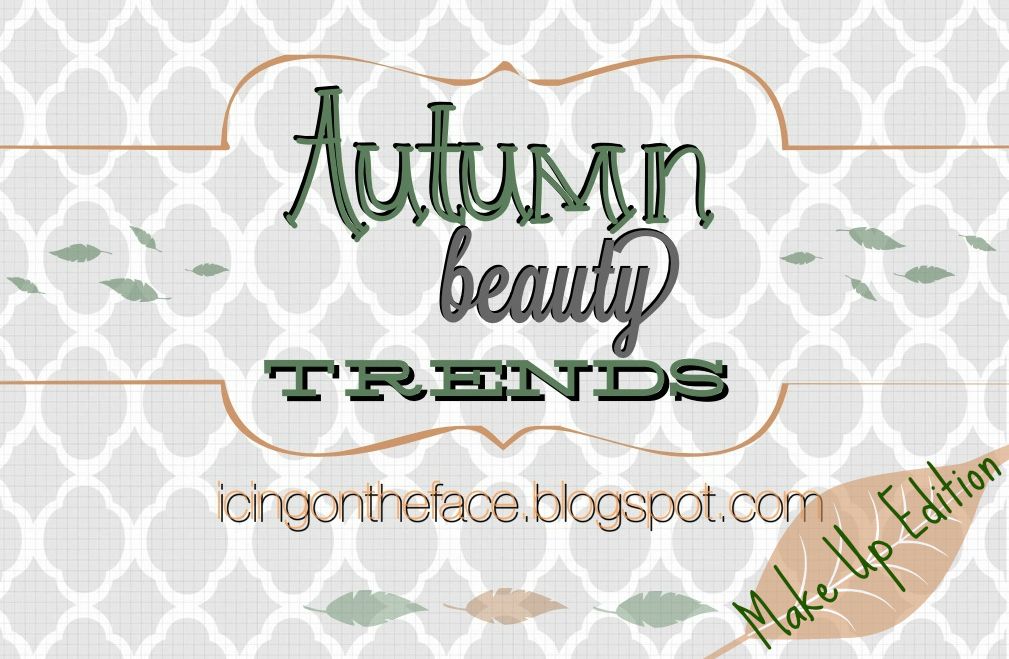 At the end of summer I get so excited for the refreshing crisp weather, beautiful autumn colors, pumpkin-flavored EVERYTHING, and colorful outlook that fall brings every year. Then I start to think about the change in wardrobe and make up. Fashion Week has had everyone buzzing about the upcoming seasons latest trends. If you didn't realize Fashion Week is upon us--well, count your blessings. Everyone is going crazy! Instead of scouring all the insane fashion websites to find pictures of outrageously dressed models in gorgeous clothing that would never be practical everyday - sit back, grab your Pumpkin Spice Latte and I'll give you the simplistic run down of what you can expect to see this Fall. I'm starting with make up (of course) and then there will be Hair and Nails Edition, as well as a Fashion edition.
Runway looks can be a little overdone for those of us who live in the real world (is that even a real place?), but believe it or not it's exactly where all of our trends come from. I used to look at the lastest fashion coming down the runway and think "you'll never actually see that on the streets in a million years". But truth be told, it's the understated form of those trends that make it into our everyday style. Break down the looks that you see the most of, tailor them to your own style, and make them wearable!
Here's What Make Up Everyone's Noticing for Fall 2013: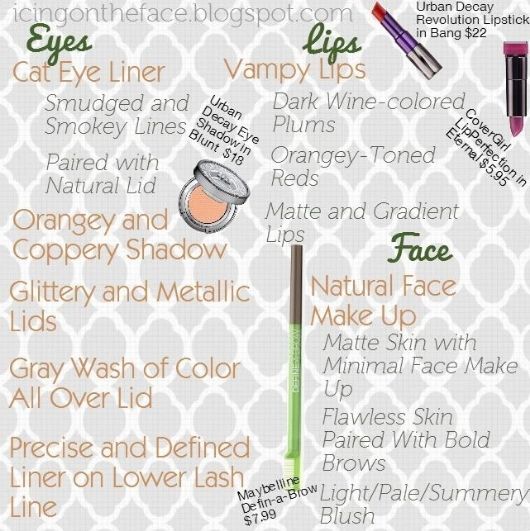 I'm actually really excited for some of these trends. While we have some normal "almost-every fall/winter" trends like matte skin, there are also some I've never really seen before. The light summery blush is something I was shocked but excited to see; not the usual move towards darker colors. I think this neutral but brightening approach to blush really contrasts some of the darker clothing choices for fall - very pretty! Of course I also love the neutral look paired with bold brows; right up my ally right now and I can't get enough of it! It seems that the two favorite ways dress up the neutral make up look this fall is going to be cat eyes and vampy lips. COLORED cat eye liner looks have seemed to be a huge trend on the runway - especially orange and green! Definitely excited for a fresh switch in my make up routine.
Let me know what trends you're most excited to try and if you'd like examples of how to turn these trends into everyday looks!
Pepped up on Pumpkin Spice Frappuccino,