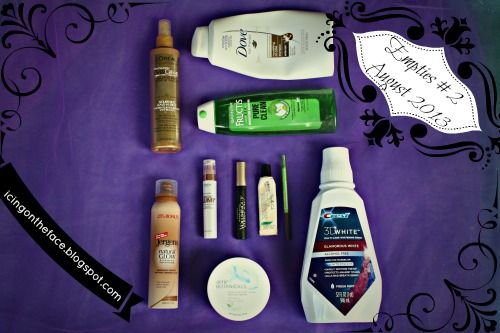 If you don't know what an empties post is, I go over all the products I've
completely used up
recently and tell you what I think about them! This is beneficial because I've obviously used the product enough to form a
REAL
opinion. I've made 3 distinctions between products and put them underneath each (this way it's kind of like a summary or if I get too wordy in my description you can quickly see what's really going on). "I'll Never Dessert You" for products I absolutely adore and will be repurchasing; "Decent, but no Delight" for products I really enjoyed, but have found or think I will find something just a little better/cheaper; "Rest in Pastry" for products I ended up hating.
1. L'oreal EverCreme Nourishing Leave-in Spray
If you open the bottle, you will see a creamy and thick moisturizer. In a spray bottle. Yeah, this crazy-creamy leave-in still sprays out of the nozzle. I have no idea how. It doesn't weigh my hair down and actually feels as though it is actually nourishing. Love this stuff and I've repurchased it a couple times.
2. Dove Nourishing Oil Care Shampoo
I loved this shampoo as soon as I lathered it on my head. It makes your hair feel so healthy; I noticed less frizziness and split ends within a few washes. I also definitely recommend the deep treatment from this line to go with it. I've started using more cleansing conditioners, but this was definitely a shampoo that I enjoyed.

3. Garnier Fructis Fortifying Pure Clean Shampoo
I wasn't sure what to expect from this shampoo when I first picked it up. It claims to be a very natural line - and it doesn't contain parabens or any of that nasty stuff, but it does contain sulfates (what makes the lather in soaps). While this is too stripping and drying for regular use, it is perfect for a clarifying shampoo to use every so often to really deep clean the hair. It's cheaper than the clarifying shampoo I was using before and it smells great (not like dish detergent as some clarifying shampoos do)!
4. L'oreal Magic Lumi Light Infusing Primer
This took me awhile to love, but once I did I really loved it! You can use it as a primer before makeup, but I found that I liked to mix it with my foundation. Especially during the winter months it was wonderful to mix with my Make Up For Ever Mat Velvet + Foundation (which is a drier, oil-controlling foundation) because it took away some of the dryness and make it look natural but didn't take away the long-lasting and oil control of the foundation (or the coverage)! I know some other affordable brands have come out with similar products, and I'm interested to try them.

5. L'oreal Voluminous Carbon Black Mascara
This is my Holy Grail mascara. End of story. It lengthens and gives volume and drama. Perfection I will repurchase forever.
6. C.O. Bigelow Vanilla Cola Mentha Lip Shine
I've been using the Mentha line of lip shines from Bath & Body Works for a long time because I find it's an incredible product - and I'm not a lip gloss girl! After getting out of the shower when the steam has opened my pores and moisturized my skin I like to slather this on because I find that it locks the moisture in and smooths my lips. Better than any balm, chapstick, etc. Can't live without this!
7. Maybelline Define-A-Brow in Dark Blonde
I love strong brows but I hate for them to look "penciled in". This pencil is so thin and sharp that I could mimic hairs with the waxy formula that not only fills, but holds eyebrow hairs in place. The staying power was also quite incredible, I could go swimming and my brows would still look decent. My complaint about this product is that it has a comb on the end instead of a brush that would help blend a little more.

8. Jergen's Natural Glow Foaming Daily Moisturizer
I've used Jergen's for years and loved this product for how quickly you can put it on and blend it in; it dries almost immediately! While I like how easy and quick it is, I didn't get the kind of color I became used to after using the Express version of Jergen's.

9. Aerie Botanicals Smoothing Body Scrub in Coconut + Vanilla Bean
Did anyone know the American Eagle intimate store, Aerie, had body care? They did for a short amount of time! I don't know why they stopped carrying all of their body products because this is one of my favorite scrubs I have ever come across. It's very thick and very gritty while still giving some moisture to the skin and smells like heaven!
(if I could find you)
10. Crest 3D White Glamorous White Multi-Care Whitening Rinse
This is my favorite mouth wash that I mentioned in my Cheap Teeth Whitening At Home post. I don't know what I would do without this product; brushing my teeth doesn't feel right without it!
Wishing you a beautiful day from a girl posting about a box full of trash,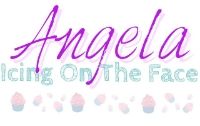 Like Empties Posts?
Empties #1 June 2013
Empties #2 August 2013
Empties #3 September 2013
Empties#4 October 2013