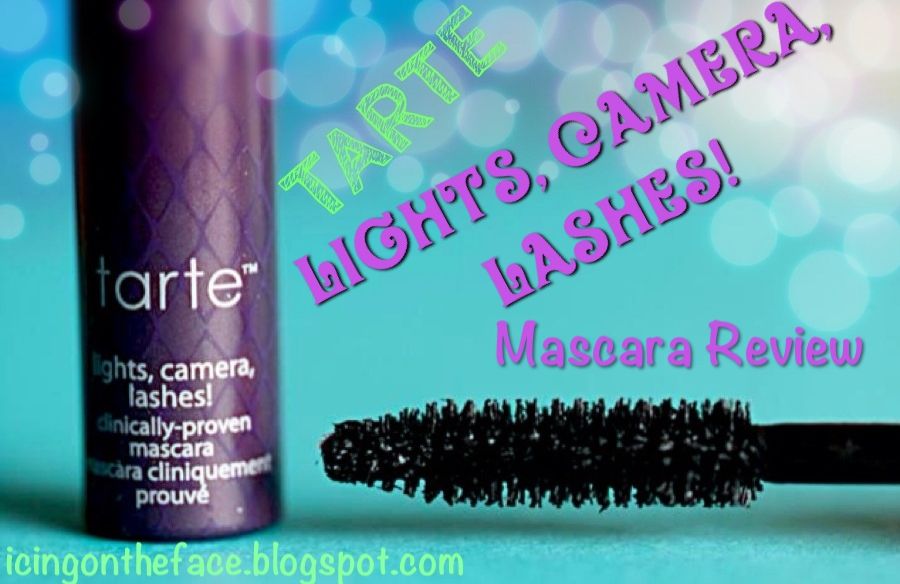 I don't know about you all, but I'm forever on the hunt for a better mascara. There's always my holy grail mascara, but I have it in my head that something can always be improved upon (especially something you have to buy so frequently). I don't tend to buy high-end mascaras because I have not enjoyed any that I've sampled and I believe the drugstore has just as good if not better mascara in some cases. Tarte is one of my favorite high-end brands and I received a sample of their Lights, Camera, Lashes 4-in-1 Mascara with my purchase from them. I know a lot of people rave about this mascara, but I don't usually end up liking mascaras that are raved about. I'm picky about my mascara; that's for sure. What stands out to me about Tarte's Lights, Camera, Lashes Mascara is that it feels good for my lashes; it feels nourishing. It goes on effortlessly and never becomes too dry and brittle (which is a recipe for broken lashes).
The Break Down:
♥

It goes on like a mousse; feels lightweight, healthy, and completely coats the entire lash in this dreamy cloud of a formula.
♥

Clumping isn't an issue (maybe a little once it's almost gone and drying out, but that's typical).
♥

It creates volume AND length.
♥

Looks natural with drama at the same time? Somehow!
♥

Cleans off very easily at the end of the day. No scrubbing or tugging.
♥

It has improved the condition of my lashes! Longer, thicker, stronger. No kidding.
♥

At $19 it isn't as expensive as some high-end mascaras; just about $8 more than a lot of drugstore mascaras. Not a bad price point.
Feels nice and non-brittle- yes. Easy application- uhm, yeah! No clumping- yes. Volume- definitely. Length- yes. IMPROVES my lashes?! yes! This would be a perfect everyday mascara for me because it is natural enough (doesn't look like false lashes or anything crazy) but still has enough drama and prettiness to make it stand out all while being simple and easy to get a great application.
So . . . What's Wrong With It?
It makes my lashes droop.
That's the ONLY problem. It's absolutely perfect except that in about 30 minutes my lashes look a little droopy. Which makes me sad because it is SO perfect in so many ways; but droopy lashes are just sad.
Maybe their new waterproof version (Lights, Camera, Splashes) would hold a curl?
I've been trying to shy away from waterproof mascara because it's so hard to get off (the removing process can be more damaging than anything else). But I'm definitely going to check out Tarte's other mascaras.
Do you ever have droopy-lash problems? Any non-waterproof mascaras that hold curl really nicely? Let me know!
Love and Droopy Lashes,