I'm sure all of you have heard about Samantha Chapman's wonder brushes, Real Techniques. Everyone has been going on and on about these brushes in the blogging world. At first I wasn't sure if it was because a fellow beauty blogger and youtuber had come out with her own line, or if it was because there was some little dash of magic in the bristles. When I realized Ulta has them on sale this month, I jumped on it. (September 2013 All Real Techniques brushes are on buy one, get on 50% off.) After trying out the Core Collection, I'm here to tell you it's a little bit of both. It's so awesome that Samantha Chapman launched her own line of make up brushes that are obviously SELLING really well - starting as a make up artist and eventual blogger she's now launched a line that I know has completely changed her career.
Now back to the magic part - upon first use I got a little bit of the magic dust stuck in my eye. It didn't really hurt at all, I just have a little pain in my wallet a few days later (as I now want to go and purchase ALL of her brushes). These brushes really are incredible.
Here's why I'm already in love with the Real Techniques Line:
Price point. They are a heckuva lot cheaper than MAC brushes or even Sigma brushes. If you buy them separately, most are around 10 bucks each (or the sets are $17.99). When you can buy them at a place like ULTA where you have coupons and member rewards GALORE - that's even more amazing on the price.
Care and Quality. Oh yes! Just looking at and playing with these brushes you know that care was put into them. They're amazing quality and I haven't experienced any shedding! She did it the old-fashioned way: hard work and quality pay off before prestige.
Versatility. Extreme. All of the brushes can be used for many, many jobs. Of course the box tells you what each one was created for and she mentions other uses in her online tutorials, but these are some of the most versatile brushes ever. (I'll definitely explain the uses when I review each brush, hold on.) All of the brushes are synthetic, meaning you can use them with liquid OR powder, without giving up any of the softness.
The online tutorials definitely get their own gold star. At first I thought "I don't need tutorials", but for this review's sake I thought I'd see what was up. And they're great! Quick and to the point, but definitely simple enough that a beginner can understand - for free!
Availability! Now, Real Techniques are popping up at Walgreens, Target, and even WALMART. Easy price and easy access in addition to amazing quality?! yup.
Now that I've raved about the line in general and how obsessed I am let's get right into the Core Collection review:
Detailer Brush: meant to be used for concealer or lipstick.
I wasn't expecting much out of this brush, but I was pleasantly surprised. The shape, cut, and flexibility of this concealer brush makes blending concealer effortless. In the past I've found that very small concealer brushes either don't blend out well or take a lot of work on your part. This is so stinkin' tiny, but precise and quick. Impressive.
Pointed Foundation Brush: meant to be used with liquid foundation.
This brush is a lot like the concealer brush - it has a lot of flexibility but still gives precision. Those two usually don't come from one brush, but that's exactly why these brushes are so incredible. It creates a really smooth application of liquid without diminishing the coverage. My only complaint about this brush is the size - unlike the concealer brush this one doesn't magically make up for its size. I'd like something a little larger if I am using it for my whole face. I love using this brush for under eye concealer or to blend out the edges of concealer on my face.
Buffing Brush: meant for full coverage application of powder.
Versatility. Yup, this one seriously can be used for almost anything. It is so dense and soft it can be used for powder foundation, setting powder after liquid foundation, blending, applying blush, bronzer, the list really goes on forever. My favorite use is for blending out bronzer or blush because it makes it look that much more seamless and natural without spending a good minute blending with a specialized brush. I also use this to blend bronzer down my neck (which has been coming in handy a lot since I haven't been self-tanning lately).
Contour Brush: meant to apply contour and highlight precisely, but softly.
This is one of my favorites because it is dense enough to really blend bronzer and highlight, but the tapering of the bristles gives a very soft effect. No harsh contour lines. I also like to use this one with blush because it is a little smaller and more precise than the buffing brush.
I'm really loving all of these so much; you can't beat the price, quality, and versatility of these brushes! Let me know what brushes you have from Real Techniques and watch out for my review of the Limited Edition Duo Fiber Collection coming up!
Seriously obsessed,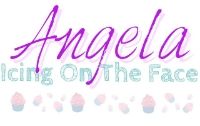 Reviews of Other Real Techniques Brushes:
Duo Fiber Limited Edition Collection
Expert Face Brush
Blush Brush