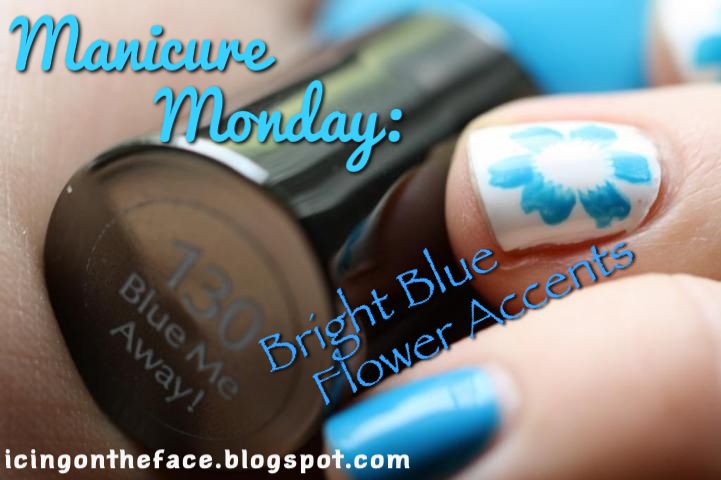 I was feeling very
summery
when I decided to paint my nails over the weekend. I was shopping through my nail polish collection and
Sally Hansen's Xtreme Wear Nail Polish
in
Blue Me Away
really stood out to me and I instantly knew I had to pair it with
white
(I used Essie's Blanc). Why not pull out the nail polish stamper and make use of it?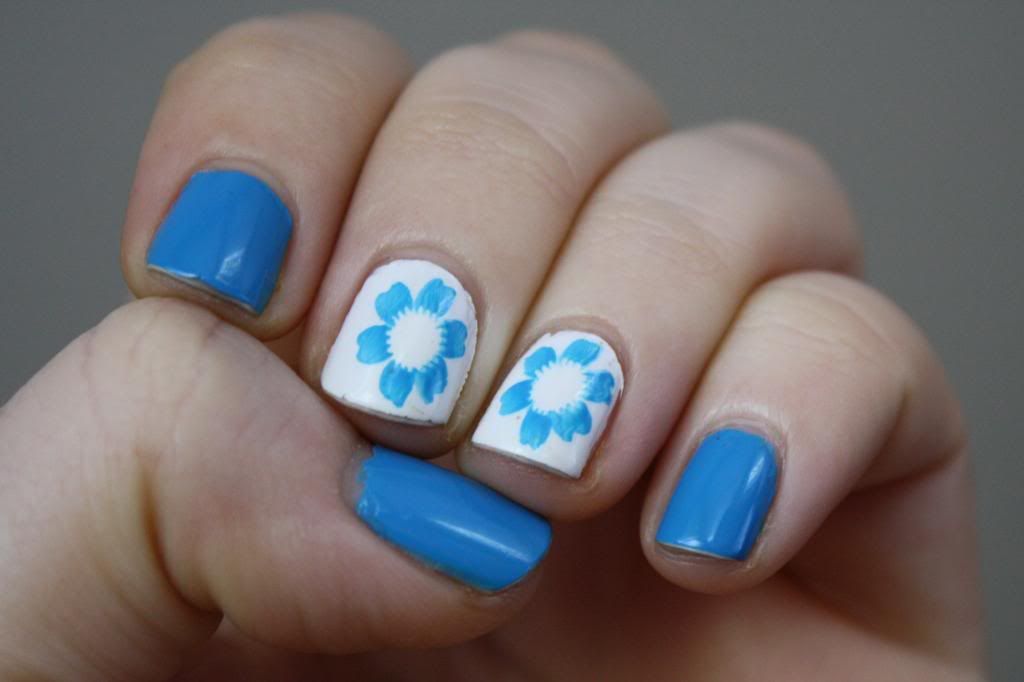 I love that this is a
bright
cream
blue; a really pretty
summer color
and looks great against my skin. I painted my
middle
and
ring
fingers all white and then stamped one big
flower
on each.
Easiest thing in the world
but I
LOVE
how it turned out. The blue contrasts and compliments the white so well. I got quite a few
compliments
for this look over the weekend.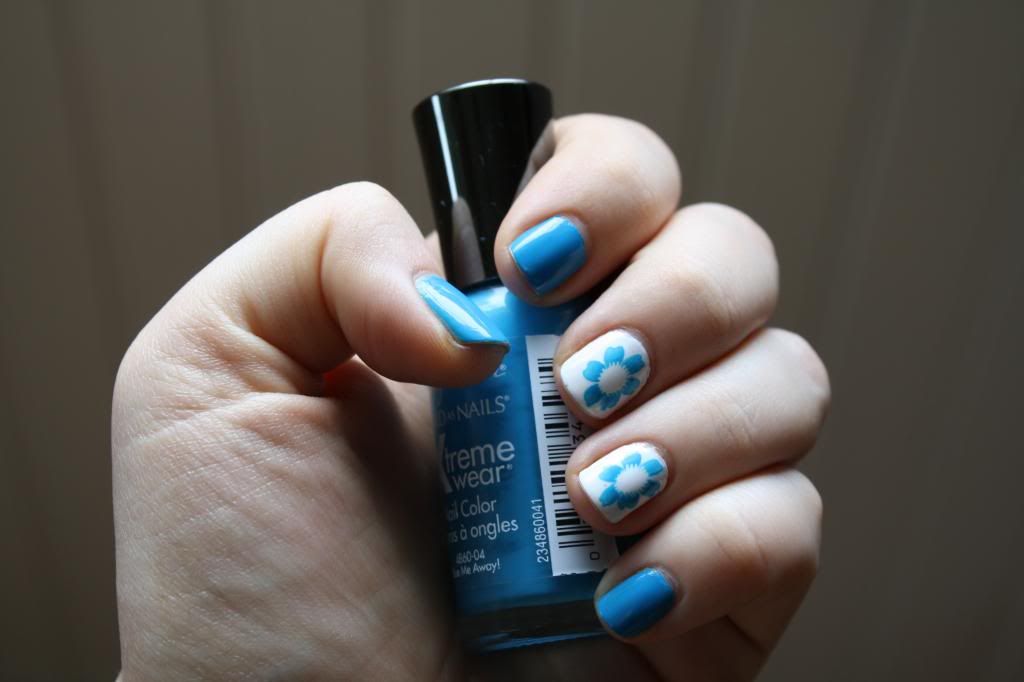 I will say that the paint on my toes was still perfect, so I left them the same. I didn't paint them to match. Is that weird? It used to bother me unless one was a french manicure or something neutral to match.
Does that bother you? Do I need to stop being lazy?